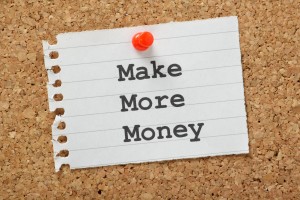 1. Tag Users Involved with your Content: Build a stronger connection and relationship with contacts when you tag activity across social networks.  Whether it is potential customers or networking with leaders and influencers, make sure you know whom you are trying to target and if they are active on those networks.
2. Use Direct Messaging Instagram for Promotions: Many businesses are not sure how to utilize Instagram to make money, grow their subscribers or build their email list.  In a private message you can send up to 5 photos to up to 15 people at a time.  After you receive a new follow, try sending a promotion to that person to reward new followers and turn them into a customer.
3. Respond to Everyone on all your Social Sites: Focus on serving the audience you already have by responding to every mention, comment question and post if possible.  If you don't have the resources to respond to all, then strive for  at least 80%.  When you focus on high-quality content and engagement, over online casino time the quantity naturally follows you.
4. Try Paid Advertising on Twitter:  Promoted tweets, promoted trends and promoted accounts are the three ad options available.  One of the coolest aspects of Twitter advertising is once you pay for a first customer to click on the ad, you don't pay for any of the social interactions related to that click.  If someone retweets your promoted tweet, then 10 of their friends retweet their retweet; you only pay for the first retweet.
5. Utilize Community Groups & Board on Pinterest: Pinterest can be a massive source of website traffic.  Engage with group or community boards that have multiple people pinning to them.  Join boards created by others or create your own board to let fans share content and engage with your business.  Keep in mind that you should have a deep trust in the quality and integrity of the pins from contributors and boards you interact with.
6. Run Controlled Experiments: Just because one social media idea works for one business, doesn't mean it will work for all.  Try testing out different types of posts with different hashtags or photos to see which ones perform the best.  Don't forget to use a spreadsheet to record your observations.
7. Mix Original and Popular Visual Content: Receive a higher reach and better organic shares by incorporating original visual content and curated viral or popular content into your social media sites.  Try posting original content at the same time each day to inspire other businesses to share your content.  Find popular content by creating a list of users who post awesome visual content and then regularly share from those profiles or pages.